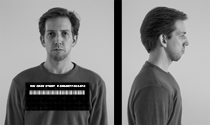 Bill graduated from Wayne State University with a Bachelors degree in Film Studies. While a student he was presented with a unique opportunity to work as a production assistant with NFL Films. At the NFL, Bill travelled around the league shooting promo stories for the upcoming season.
After graduation Bill was hired by Midwest Video Company located in Troy, Michigan. He began work in their production department, but was quickly promoted to assistant editor and then editor. At Midwest, he worked with several distinguished clients, most notably Ford Motor Company, General Motors, MOR-PACE, Research Data Analysis and "Preservision" television show.
Bill's experience at Midwest clarified his love for post-production and in 2001 he accepted an assistant editor position at Postique. For two years he learned the power of the "Q" (Quantel) and collaborated with several of the most talented creatives in town. At Postique, Bill worked with various agencies including Ogilvy-Mather, Campbell-Ewald, J. Walter Thompson, Doner, McCann-Erickson, BBDO-Detroit and TV Works. In 2003 he was promoted to editor.
After a short time as editor at Postique, Bill was offered a position at Milagro Post and he jumped at the chance. At Milagro he has enjoyed working on many different campaigns.
Today, Bill is completing his degree in web design from Sessions College for Professional Design while running the day to day operations of Dark Lake Video.